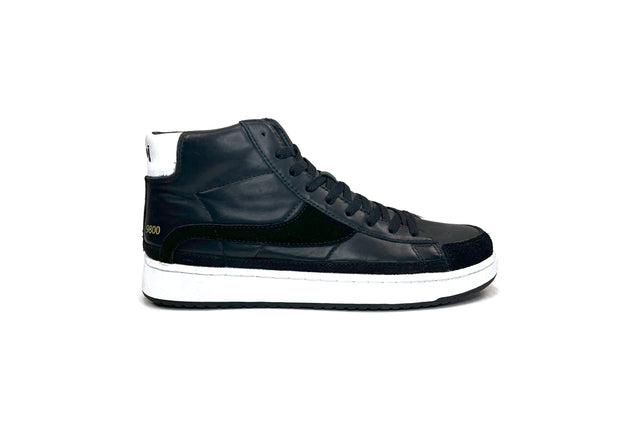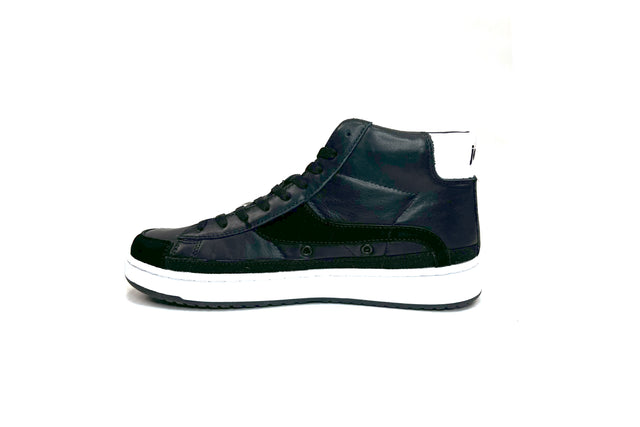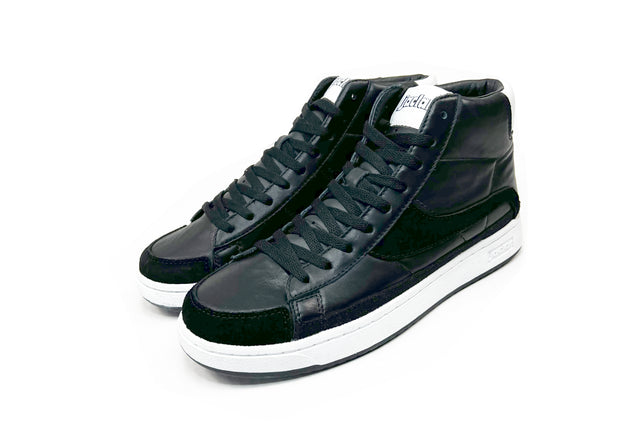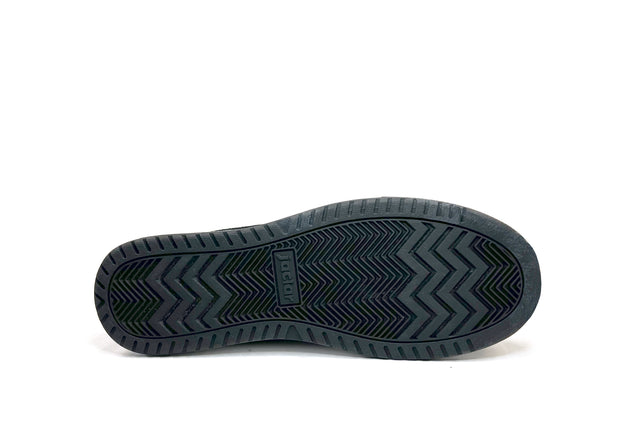 Inspired by all of the emerging baskeball footwear brands of the day , Jaclar's evolution of the originally named Panatex silhouette was upgraded in name and materials in the mid-eighties with premium leather and streamlined toe box details. The "SKYTOP" HI was born and it took all the best details of the Jaclar DNA and utilized them in these high top classics. 
This shoe runs a bit wider and was given ample room to wear double pairs of socks , a custom used when playing on todays best blacktops. 
This shoe also used our trademarked "Jaclar" branded outsole.